Kenmare Golf club 3 Brothers Classic
Each September Kenmare Golf Club offers all the Brothers a "Cead Mile Failte" to Kenmare. In this tournament teams of 3 brothers compete over the two days for team and individual prizes.
The Brothers Competition, long regarded as one of the unique golf competitions of the world of golf was founded in September 1978. The competition was the brainchild of the late Frank O Connor, a native of Kenmare who had a very successful career as a lawyer in America. Frank felt that many Irish families were scattered throughout the world and that a competition of this nature might give them a chance to return to Kenmare annually to catch up and enjoy some golf also.
The competition was designed as a stableford competition over two days, the players go out in 3 balls with members of other teams. The best two scoring players on each hole are counted. The leading players go out last on the second day. In 1978 just 15 teams competed but the fame of the competition grew and by 1985 the number of teams had risen to 40. Players came from all over Ireland, Europe and the United States and the competition is now at full capacity, and capped at 57 teams with a full waiting list.
This will be the 45th running of this annual event which was first played in 1978.  On September 8th and 9th, 57 teams of three brothers will take part in a two day competition at Kenmare Golf Club to decide the brothers champions for 2023. New teams are always welcome, and applicants for 2023 are welcome to contact us at Kenmare GC to join the waiting list.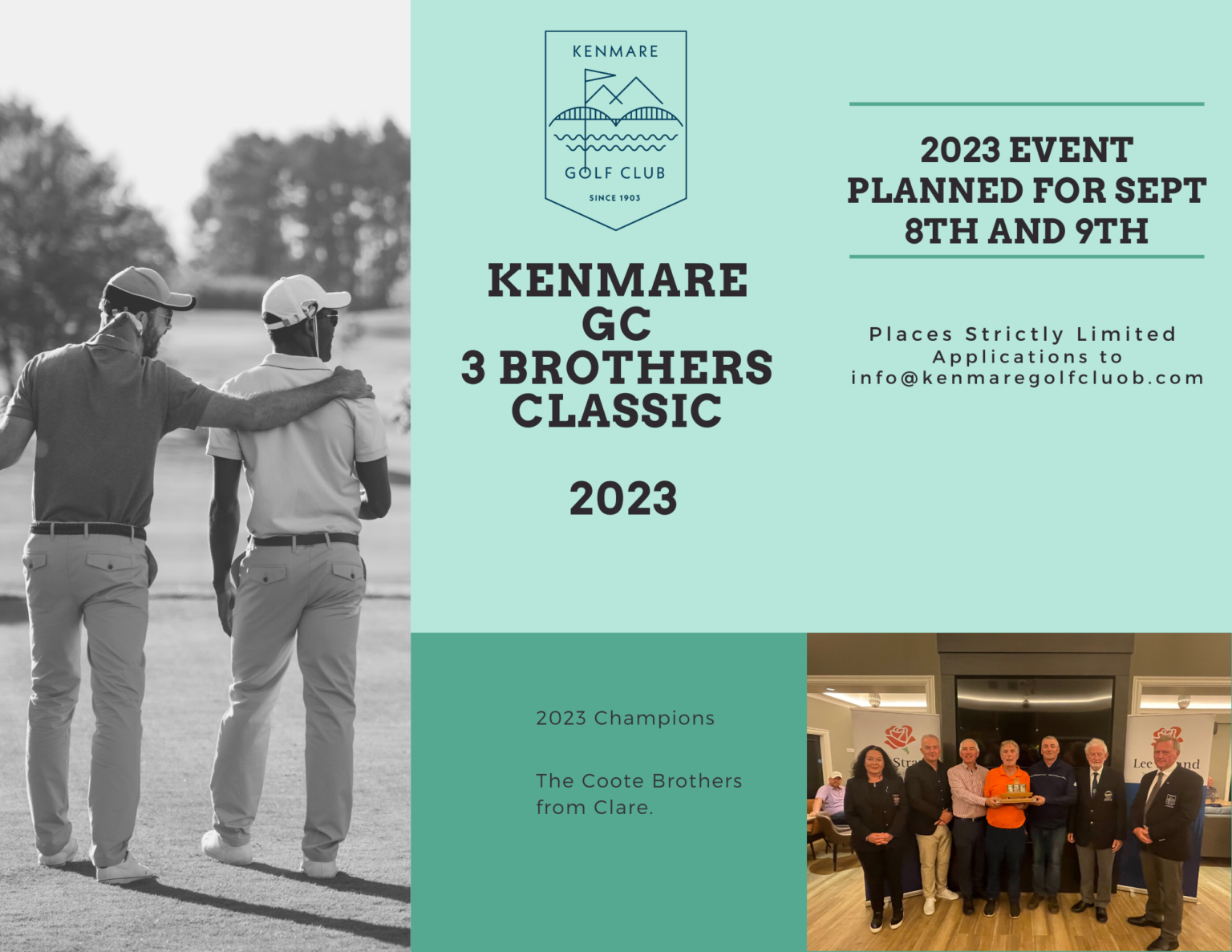 Kenmare Golf Club, Killowen Road, Kenmare, County  Kerry, Ireland, V93 XW8E